Harassments cases
Sexual Harassment of Women at Workplace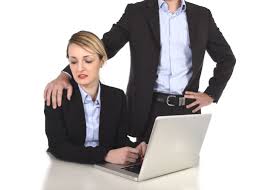 For over 10 years, zims legal firm have been on the forefront of sexual harassment litigation, establishing the right to legal protection and full economic redress for workers who have been subjected to sexual harassment.
We are nationally recognized as experts in sexual harassment law. We have won important victories for our clients and have obtained significant settlements and jury verdicts for clients who have had their rights violated. We provide legal support and analysis. Client counselling, timely intervention and strong advocacy can be key in stopping sexual harassment. We have assisted hundreds of employees in navigating this stressful terrain.
Know Your Rights
If you're being sexually harassed at work, you don't need to suffer in silence—or worry that you'll face retaliation if you come forward. Workplace sexual harassment is illegal.
If you're experiencing or have experienced sexual harassment, there are laws to protect you. Indian law protect employees from unwelcome sexual advances, unwanted sexual demands and propositions, and working in a sexually hostile work environment.